Software Name:
Rons Data Edit - Professional CSV Editor


Version: 2022.12.30.0826
Category: Business
Date Listed/Updated: 2023-01-02 14:26:30
File size: 12578 KB
OS: Win10,Win10 x64,Win8.1,Win8.1 x64,Win8,Win8 x64,Win7,Win7 x64,WinVista,WinVista x64,WinXP License: freeware Price($): 0.00
Author/Publisher name: Aaron Stewart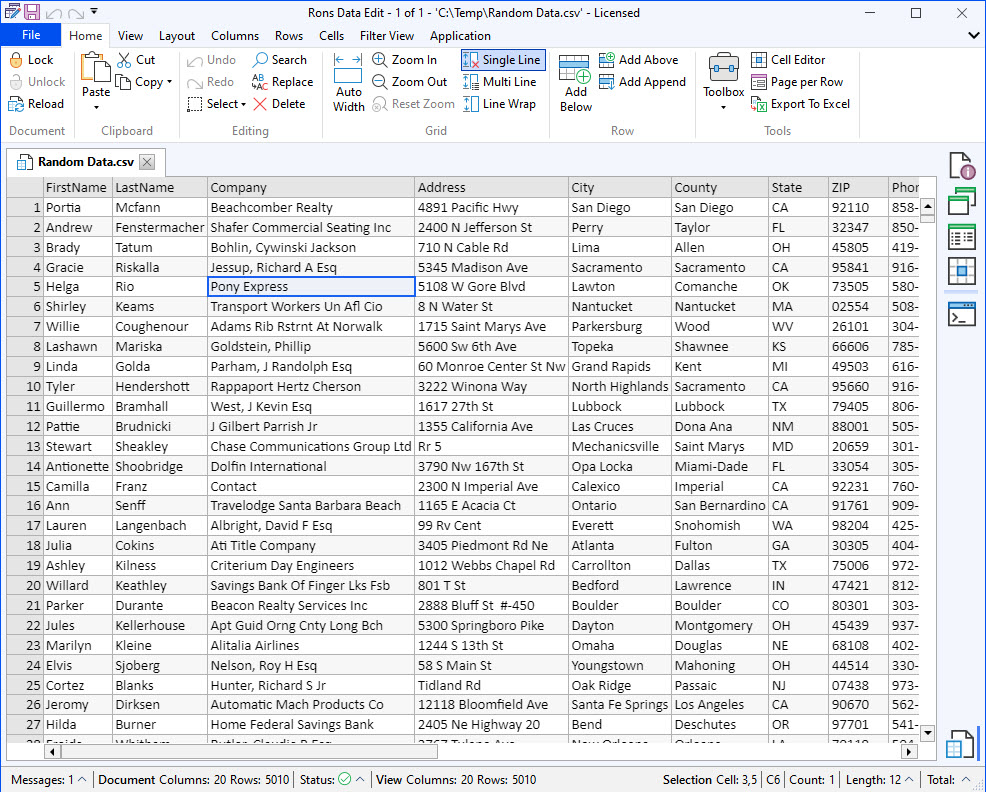 Description:
Rons Data Edit is a state-of-the-art professional modern CSV Editor. It provides a well-presented wealth of tools and features designed to manipulate data in an easy and flexible way. Part of Rons Data Gear, Rons Data Edit is the new modern successor to Rons CSV Editor. The modern, clean, and user-friendly interface makes it a pleasant application to work with while its power and speed allow to handle very large files with ease. The lite version of Rons Data Edit is completely free and is limited to 1000 rows, allowing the use of Rons Data Edit for small files, and an opportunity for users to get to know the software before acquiring a Professional license. A complete feature list and more information concerning Rons Data Edit can be found on our website: http: www.ronsplace.ca Products RonsDataEdit. The developer always welcomes feedback and ideas.
Tags: csv csv editor excel csv converter csv files spreadsheet tab editor cleaner data sorting conversion
Is this software spam? Report Spam
Software removal request by publisher Removal Request
Software Review: Rons Data Edit - Professional CSV Editor Review
For publisher: Request Software Confirmation
Software from the publisher:
Rons HTML Cleaner, Rons WebLynx, Rons Data Edit - Professional CSV Editor, Rons CSV Editor - Ultimate CSV Editor, Rons Renamer - Batch File Renamer,